Events
Thank you for your interest in having your event at The Fish Gallery! Our events bring tremendous joy and excitement to children and adults who participate. From guided touch tank presentations to feeding demonstrations in our 20' custom aquarium that houses our mascot, the Fly River Turtle. Feed the koi fish and learn from trained staff as you explore the different species throughout the store.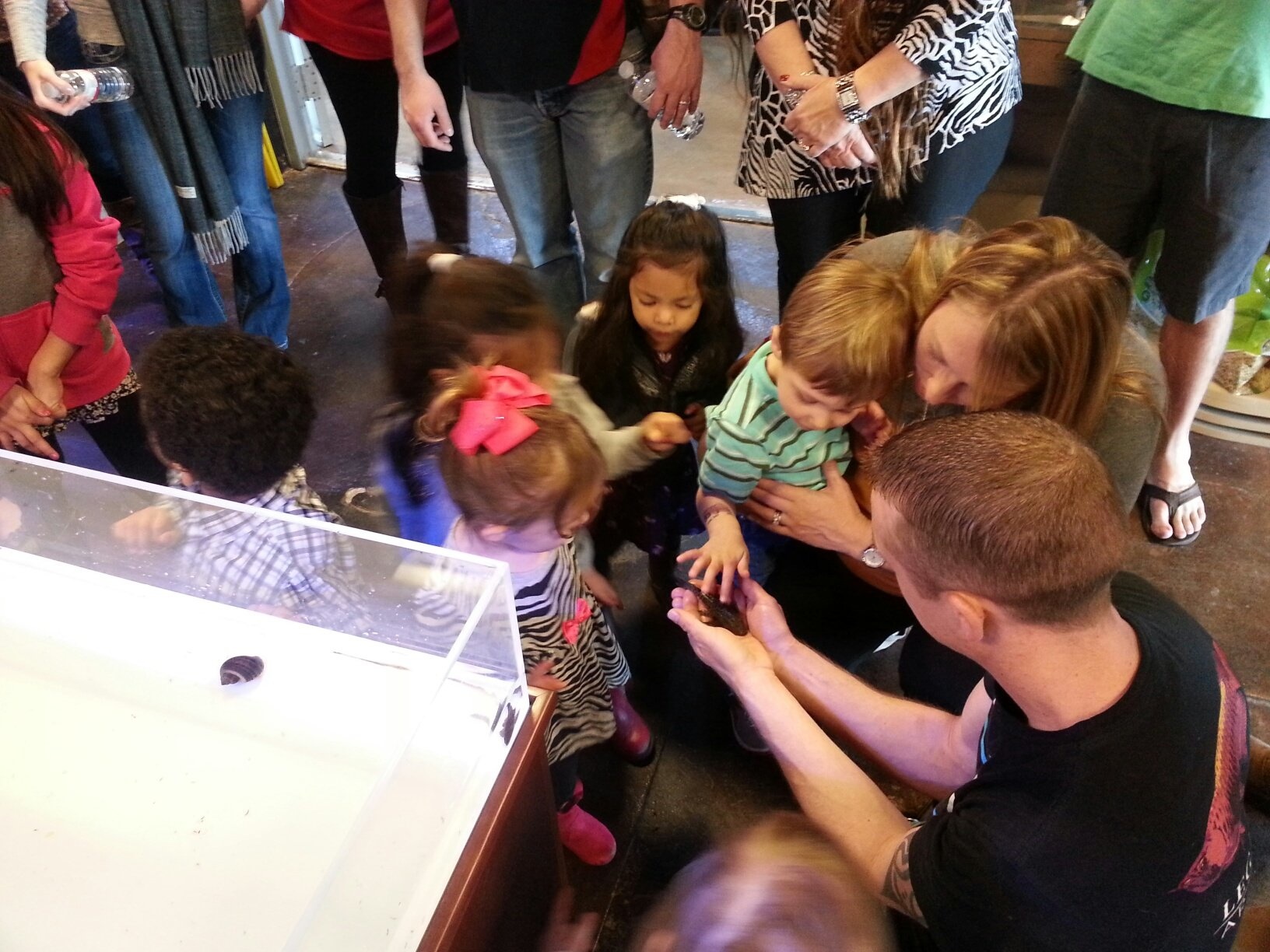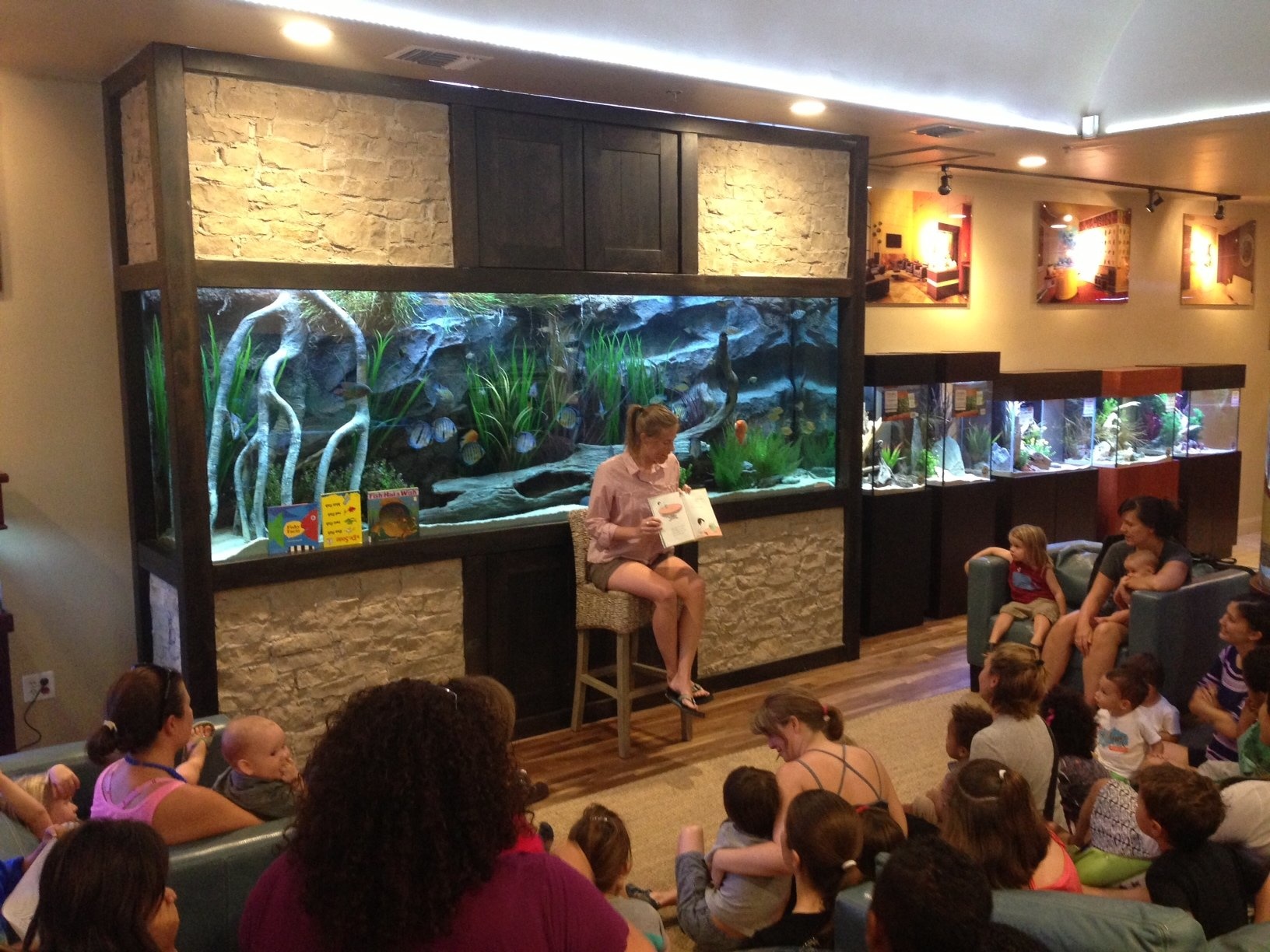 Visit Kid's Corner at each location for fun and educational activities all year long. We hope to foster a love of science and keep the next generation interested in a hands on and inspiring hobby by providing opportunities to be creative!
Field trips, touch tanks, holiday parties and coloring/painting contests and more!
Birthday Parties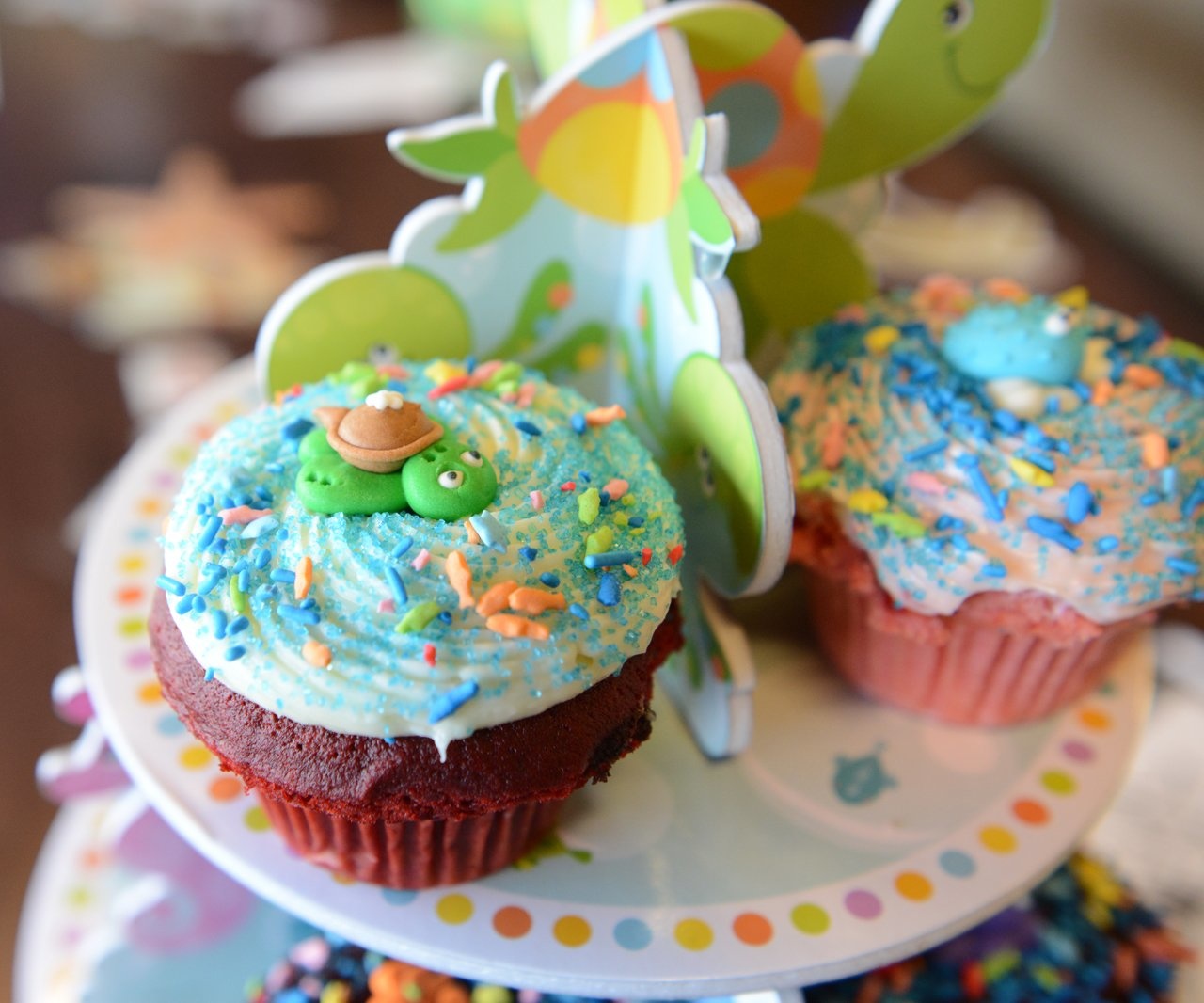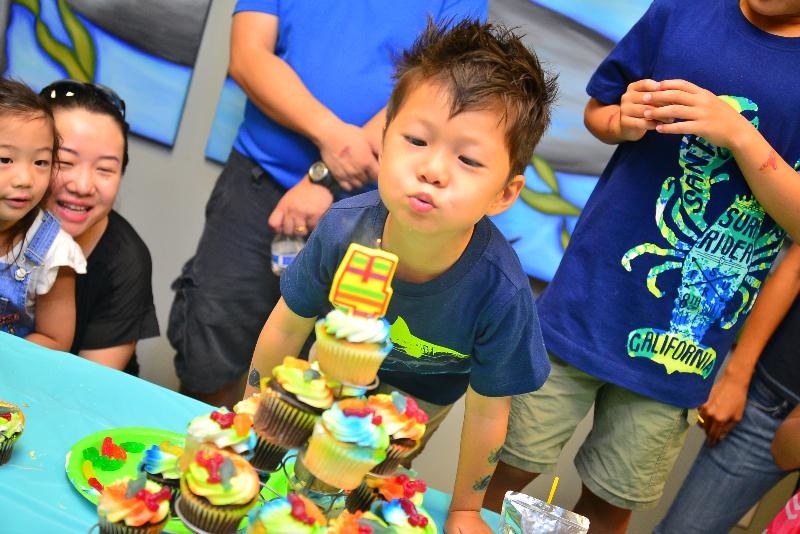 The Fish Gallery birthday parties are best suited for ages 1-6. For children older than 6, we strongly recommend other activities outside of the Fish Gallery provided activities.
Scheduling & Pricing: 
Due to the current health climate, we are only offering private parties on Sunday mornings before the store is open.
Saturday 10:00am - 12:00pm - $250* for up to 15 children, plus parent(s).
Sunday    10:00am - 12:00pm - $300* Private party prior to opening. Up to 25 children, plus parent(s).
Birthday packages include:
Party Room rental. Tables, chairs, and limited kitchen facilities provided.
Room setup 30 min prior to party start.
Interactive touch tank demonstration for guests to interact with and learn about some of our animals
Live feeding and learn about the Fly River Turtle in the 5,000-gallon aquarium.
Each child receives food sample to feed koi and catfish.
Guided tour of the facility and learn about saltwater and freshwater species
No restrictions on outside refreshments
Additional Entertainment welcome**
15% off all purchases in the store for adults attending event.
*Payment required in full to hold a specific date. Additional times may be available for an extra fee
**With prior approval by The Fish Gallery
Betta Party Packages
With any birthday party reservation, you have the option of selecting one of our Betta Party Packages to provide your guests with a party favor package at a discount.
We have 2 packages currently available, described in more detail below, however all party packages must be pre-ordered to allow staff the opportunity to prepare them for your party. Purchases day of event will be at full price and subject to availability.
Premium Live Betta Package - value of $20/each
Live Betta Fish
Water Conditioner
Fish Food
Care Sheet
Disposable Container
Fish Plushie Package - value of $15/each
Choose one of any of our adorable fish plushies!