All You Do Is Feed The Fish™
Care & Maintenance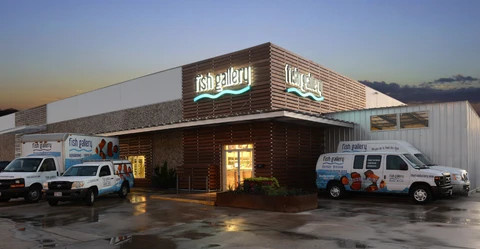 Leave it to the professionals so "All you do is feed the fish"™. Our experienced team will manage the care and maintenance while you enjoy the beauty of your aquarium.
Typical service includes: 
1-4 visits per month
Water change
Water testing and adjusting
Cleaning service including; algae removal, filtration system cleaning and carbon change, light fixture and hood cleaning
Premium flake food refills (freshwater)
Two week guarantee on new livestock purchased at the Fish Gallery (freshwater)
Frozen food (saltwater)
Seven day guarantee on livestock purchased from at the Fish Gallery (saltwater)
24 Hour Emergency Service option
Saltwater service may not be available in all markets
Relocation
Moving to a new home or business? We can help you through the tough transition of getting your aquarium to a new location. Our highly trained staff will pick up your entire setup, transport it, and set it up in your new home or office. We have the tools and the know how to make your aquarium move safe and successful.
Saltwater to Freshwater Conversion
At Fish Gallery we know owning a Saltwater aquarium can be challenging, which is why we offer a successful solution for your existing aquarium. Fish Gallery can convert your aquarium into a beautiful, colorful, stress-free freshwater work of art! Freshwater aquariums require less frequent service and lower maintenance and electricity costs. We can provide fish from around the world that come in a variety of colors. Our showrooms have many examples of fish and décor to help you visualize all of the possibilities! 
Decoration Overhaul
Over time, aquarium decor can deteriorate and become less attractive. Our team can remove old, worn out decor and replace it with fresh rock options, plants, and driftwood so your aquarium can once again be something new to enjoy.